GameFAQs | Board 8 | gfcontests | Oracle | Guru | lol x-stats | Ng's Archives | B8 Wiki
All Character Stats (raw) | All Game Stats (raw) | All Stats EVER (raw)
Character X-Stats: 2013 (raw) | 2010 (raw) | 2008 (raw) | 2007 (raw) | 2006 (raw) | 2005 (raw) | Vils '05 | 2004 (raw) | 2003 | 2002
Other X-Stats: Games 2015 (raw) | GotD 2010 (raw) | Games 2009 (raw) | Games 2004 (raw) | Series 2006
1v1 Brackets: Games '15 | GotD '10 | 2010 | 2006 | Series '06 | 2005 | Vils '05 | 2004 | Games '04 | 2003 | 2002
Contest Histories:
[ Ridley's Contest History ]


2005v



21.21% (#10)
(21.21% r)
Complete Results
(Seeded #3)
Diablo over Ridley, 57.65%
Diablo over M. Bison, 52.88%
Diablo over Kefka, 54.09%
Ganondorf over Diablo, 65.20%
Sephiroth over Ganondorf, 58.17%
[ 2005v Stats ]
[ 2005v Bracket ]
2007c



16.01% (#89)
(14.71% r)
Complete Results
(Seeded #10)
Not involved in
main bracket.
(ToC / BR /
non-1v1s?)
[ 2007c Stats ]
[ 2007c Bracket ]
2010c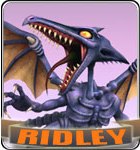 27.45% (#53)
(27.45% r)
Complete Results
(Seeded #16)
Cloud over Ridley, 71.72%
Cloud over Chris Redfield, 71.99%
Cloud over Captain Falcon, 69.93%
Cloud over Ryu, 65.98%
Cloud over Samus, 52.81%
Cloud over Snake, 52.09%
Link over Cloud, 53.54%
[ 2010c Stats ]
[ 2010c Bracket ]
2013c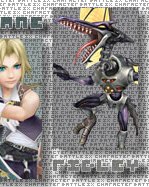 26.21% (#77)
(19.66% r)
Complete Results
(Seeded #20)
Not involved in
main bracket.
(ToC / BR /
non-1v1s?)
[ 2013c Stats ]
[ 2013c Bracket ]

Overall: 0 - 2 [0.000]
1v1, main-bracket matches only
All seeds have been converted to 1-16 format

Got a bloodlust for more Ridley info? The Board 8 Wiki has you covered.
http://board8.wikia.com/wiki/Ridley

All non-"raw" X-Stats are SFF adjusted.
"lol x-stats" created and operated by Ngamer
with program assistance from Your Eliteness
and technical advice from creativename.

Your favorite character wins more often with FireFox!